CONSTRUCTION SURVEY & SET-OUT
Over 30 years, for numerous clients we have delivered a range of services, and employed the required methods and technologies to satisfy the tolerances and specifications that ensure a successful construction project delivery.
Construction is a high pressure and high-risk work environment that requires a skilled and motivated workforce to ensure quality outcomes for the whole project. At Cross Solutions we pride ourselves for an outstanding history, being part of successfully supporting many of the Northern Territories largest construction undertakings. Out third party ISO accreditation makes us a suitable choice for many government projects where this accreditation is mandatory.
We also confirm every set-out with reports that are generated quickly and provide the permanent record that will not only conform to our own quality management procedures, but will also satisfy our client's quality control system.
In fact if you can build it, we can set it out.
So please call to discuss your requirements.
We have an excellent track record in the set out of construction works.
From bulk excavation to steel fabrication, our Project Surveyors have the required skills and training to ensure that your works are set out Correctly, Clearly and Quickly.
DETAILED, PRECISE AND PROUD OF IT. WE OFFER THE FULL SPECTRUM OF CONSTRUCTION SURVEY SERVICES:
Bulk to final trim earthworks

Concrete

Drainage, culverts and stormwater

HD Bolts

High rise

Machine alignment

Pipe Spools

Pre Assembled Module Checks and Placement

Rail

Road

Services such As underground / above ground power, water and sewer infrastructure

Steel Erection

Survey control establishment
SOME OF OUR PRODUCTS INCLUDE, BUT ARE NOT LIMITED TO:
3rd party conformance reports

As-Built / As-Constructed drawings

Audit reports

Deviation from design cut/fill reports

Setout reports

Topographic plans for design
MAJOR PAST & CURRENT CONSTRUCTION SURVEY PROJECTS:
Rio Tinto Alcan Gove
Conveyor alignment works
Rio Tinto Alcan Gove
Port wharf rail alignment
Lend Lease Delemere Air Weapons Range Redevelopment Project
Project Audit Surveyors and support to the projects internal/external road works and building works
Exact Contracting
Harts Range, Barkly Stock Route and Keep River Road Works
INPEX / JKC
Construction of the Ichyths Inpex LNG Plant Darwin. Heavily involved in the OPS1 and TANK1 construction projects
FULTON HOGAN
NAVFAC project on RAAF Base Darwin
CONSTRUCTION SURVEY WITH A DIFFERENCE
Our state-of-the-art equipment and experienced team can ensure that whatever the scale of your construction project, our involvement can deliver an efficient service, with robust quality assurance systems in place to assure your project runs as smoothly as possible.
OUR EQUIPMENT & SOFTWARE USED ON CONSTRUCTION SURVEY
Leica GPS
Leica Robotic Total Stations
Digital Dumpy Levels
3D Terrestrial Scanners
68479420_697991847339716_4218986575754690560_o
67834565_697992020673032_7710562917434785792_o
SOME OF OUR EQUIPMENT SUPPLIERS
In order to assist our clients with a wider range of professional services – Cross Solutions works closely with the following associates
ab943fc33181c17d00d8e012606008d7.w400.h400
position-partners-logo-trans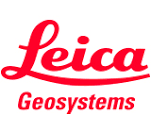 logo-zf-cmyk-gross2 - copy
ab943fc33181c17d00d8e012606008d7.w400.h400 - copy
position-partners-logo-trans - copy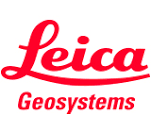 ab943fc33181c17d00d8e012606008d7.w400.h400 - copy - copy
position-partners-logo-trans - copy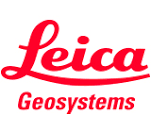 logo-zf-cmyk-gross2 - copy
Slide 1
Our experience, both in the operation of a first-class business, and in surveying on a range of projects, distinctly place us above those of small and new operators.
Our commitment to continuous innovation in our field and the development of our staff and skills.
In addition, our cutting-edge technology and processing power, to ensure delays are not created by a deficiency in adequate equipment.

ISO 14001 Certification is unique for a territory engineering survey firm and therefore we are the only choice when safety is at the forefront of your criteria.