Engineering Survey with a difference
ISO:9001 Quality Management Certified, Cross Solutions are a company that takes pride in producing client satisfaction through quality products and services. First class equipment, leading processes, and innovative approaches leads to our clients getting the very best in service and engineering survey results.
Some of our Equipment Suppliers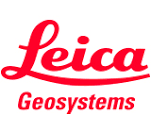 Why choose us?
Engineering design relies on good base information, the designer must have all the facts in front of them, so good decisions can be made. Cross Solutions provide clear and concise survey information, under the following categories:
Detail Engineering Surveys
Digital Terrain Modelling
Surface Comparison
Audit Surveys
Material In-Situ Volumes
Section Extraction (Long Section & Cross Section)
Best Fit Alignments
Deformation Monitoring
Dimensional Control
Construction Quantities
We have successfully completed numerous engineering surveys, so if you require high-quality integral information in the specified formats. We can help you. Ready to Go
Major Past & Current Engineering Survey Projects
Darwin LNG – INPEX Liquified Natural Gas Plant Construction

Link to project details: Ichthys LNG Project Website
Workforce: >7000
Estimated Project cost: $34 billion
Role: Key engineering support to civil contractor
Gove Alumina Refinery Stage 3 Expansion

Prefabricated module weight: 4000t
Role: Sole surveying construction contractor
Rio Tinto Red Mud Pond Capping Project

Size: 60ha
Role: Auditing surveyors