We have successfully completed numerous engineering surveys, so if you require high-quality integral information in the specified formats. We can help you. Ready to Go
Engineering design relies on quality base information and the designer must have all the facts in front of them, so that good decision can be made. Cross Solutions provide clear and concise spatial data.
Our systems are rigorously audited by a third party (SciQual International) who have awarded us not only ISO 9001 certification but also AS/NZS 4801 (OHS) and ISO 14001 (Enviro). These marks of approval give you the reassurance that the services and products you are investing in by working with us are going to be of both a high quality but also will meet the requirements of your own safety and environmental requirements.
ISO 9001 accreditation is renewed every 3 years and we are regularly re-audited to ensure we are complying with the requirements of our certification.  While ISO 9001 is a key point of trust you can put faith into, in some respects, we believe ISO 9001 does not meet all the requirements of a first-class engineering survey firm. Consequently we have put systems in place that go beyond the requirement of the certification.
DETAILED, PRECISE AND PROUD OF IT. WE OFFER THE FULL SPECTRUM OF ENGINEERING SURVEY SERVICES:
3D Laser scanning, BIM & GIS

Audit surveys

Bridges

Civil and road works

Commercial / High rise / Residential construction

Concrete construction

Digital terrain modelling

Dimensional control

GPS & machine control

Infrastructure and development

Inspection surveys

Movement monitoring

Piling both marine and land-based

Pipeline route design and set-out

Powerline and guidelines

Rail

Structural, mechanical and piping

Tunnelling

Volumes
SOME OF OUR PRODUCTS INCLUDE, BUT ARE NOT LIMITED TO:
3D Point clouds in various datasets

As-Built / As-Constructed drawings

Conveyor alignment reports

Deformed surface models

Deviation from design cut/fill reports

Digital terrain models

Environmental surveys (Vegetation, Bore holes, Secret trees etc, Watercatchment studies)

Topographic plans

Volume reports
MAJOR PAST & CURRENT ENGINEERING SURVEY PROJECTS:
Gove Alumina Refinery Stage 3 Expansion
Prefabricated module weight: 4000t
Role: Sole surveying construction contractor
Rio Tinto Red Mud Pond Capping Project
60ha Rehabilitation and decommissioning of tailings storage facility including, 400,000 m3

 

of reshaping earthworks to design levels, 1M m3

 

of layered earthworks construction over HDPE liner, Detailed excavation of perimeter catchment drains and outlet chute, Installation of large scale precast concrete culverts and, Installation of topsoil, gravel and concrete filled geoweb systems
Role: Project Auditing surveyors
Lend Lease Delemere Air Weapons Range Redevelopment Project
Redevelopment($140 million) scope included the construction of new, purpose built facilities at Delamere Air Weapons Range to support the training of the Growler capability including Range Operations Centre and Range Control Living Accommodation.
Role: Project Auditing surveyors
Ratch Australia Mt Emerald Wind Farm
$380M Wind Farm on 2400Ha of private land on the plateau adjacent to the Mt Emerald/ Springmount area, Far North Queensland. 53 wind turbines generating up to 180.5 MW of power from this site. This will supply on average 1/3 of the power needs of Far North Queensland. Approximately 40km of new site roads will be required to bring the turbines to site safely, and to connect the turbines once constructed.
Role: Contractor surveyors
ENGINEERING SURVEY WITH A DIFFERENCE
We can provide the complete A-Z offerings of survey across any engineering project with our broad range of expertise and equipment, so don't take chances with a sub-standard survey.  Limited regulation in the survey industry means it's often hard to know who to trust. With your next project, is it worth leaving it up to chance? By contracting a third-party quality certified provider like us, you can be sure that we work to a standard that will give you confidence that the products and services you receive from us are, correct and complete.
With our 6 years of being ISO:9001 Quality Management Certified, Cross Solutions are a company that takes pride in producing client satisfaction through quality products and services. We are also certified across our health, safety and environmental management systems!
First-class equipment, leading processes, and innovative approaches lead to our clients getting the very best in service and engineering survey results.
There is no reason not to ask us to quote!
OUR EQUIPMENT & SOFTWARE USED ON ENGINEERING SURVEYS
Leica Sprinter 150/250 Digital Levels
Accuracy: 1mm to 1.5mm for a 1km double run
1000 point memory
Digital measurements for highest reliability and accuracy
Leica GNSS Receivers
Advanced RTK Technology
Receives all modern satellites
+ / – 20mm + 1ppm Accuracy with RTK
Leica TS15 and TS16 1″ & 3″ Precision Robotic Total Stations
Captivate or SmartWorx Viva onboard software
High-resolution camera
Live stream
Turn & measure functionality
Self-learning to speed up field operation when tracking in robotic mode in TS16 models
1″ Models available in our fleet for jobs that require the highest accuracy and precision
67638021_693565801115654_7591912899694559232_o
67912143_693566327782268_2899980279244390400_o
57597676_623321824806719_6232736968065679360_o
68493364_693566397782261_1534961834883284992_o
67403127_688879628250938_1466228352258932736_o
67727590_693565814448986_3566335607586160640_o
18403912_10154893842209678_7042126499210120371_o
55597477_426552794771131_6822660140739592192_n
65394853_670300603442174_7731169698074591232_o
SOME OF OUR EQUIPMENT SUPPLIERS
In order to assist our clients with a wider range of professional services – Cross Solutions works closely with the following associates
ab943fc33181c17d00d8e012606008d7.w400.h400
position-partners-logo-trans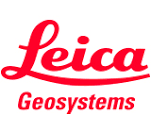 logo-zf-cmyk-gross2 - copy
ab943fc33181c17d00d8e012606008d7.w400.h400 - copy
position-partners-logo-trans - copy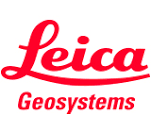 ab943fc33181c17d00d8e012606008d7.w400.h400 - copy - copy
position-partners-logo-trans - copy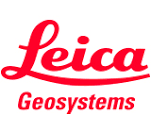 logo-zf-cmyk-gross2 - copy
Slide 1
Our experience, both in the operation of a first-class business, and in surveying on a range of projects, distinctly place us above those of small and new operators.
Our commitment to continuous innovation in our field and the development of our staff and skills.
In addition, our cutting-edge technology and processing power, to ensure delays are not created by a deficiency in adequate equipment.

ISO 14001 Certification is unique for a territory engineering survey firm and therefore we are the only choice when safety is at the forefront of your criteria.