At Cross we focus on three key principals that drive our choice in equipment. Precision, Purpose and Productivity.
In the surveying industry our tooling is key to what we do. The repeat-ability, diversity and precision of the work we do is fundamentally driven by the quality and range of tooling and equipment we have at our disposal.
At Cross we focus on three key principals that drive our choice in equipment. Precision, Purpose and Productivity.
We choose Leica Geosystems as our main supplier of conventional high quality survey equipment. A brand that has existed for 100 years, its name is synonymous with quality and formerly known as the brand of Wild before its merger with Leica in 1987 it has been the leading manufacture of theodolites and surveying equipment .
Cross also prides its range of services on the fact we have such a broad range of non-conventional equipment to draw from to provide alternative and improved methodologies for any project.
Surveying is now heavily tied to the field of robotics, with many of our equipment offering some level of autonomy. We have robotic-total stations, autonomous bathymetric craft, drones, machine control, LiDAR and photogrammetry.
ROBOTIC TOTAL STATION
Our total stations include the world's first self-learning total station. Automatically adjusting to any enviromental conditions, the Leica TS16 locks onto your, and only your, target. Regardless of how challenging the task or the amount of distractions in the field, this total stations exceeds expectations.
UAV / DRONES
Our range of drones has been chosen to ensure the appropriate system is available for every job. Offerings include systems with high optical zoom and resolution video. RTK positioning, water sampling, heavy lift and LiDAR.
LASER SCANNERS
One of the pioneers in the field in Australia we have been applying our expertise in laser scanning for well over a decade. With each next generation of equipment becoming available Cross has added more advanced systems to our fleet. From vehicle mounted long-range systems, to metrology grade terrestrial systems.
GPS / GNSS
GPS is becoming increasing prevalent as a standard tool in every survey. Providing cm level accuracy our RTK systems work well in many challenging conditions. They offer an incredible productivity boost when working over large areas such as mines and agriculture or in areas where prevalent obstacles hinder total station surveys.
BATHYMETRIC SURVEY
We offer a range or remote controlled survey vessels of varying size and capacity to ensure we can do the work, wherever it may be required, open water, lake, tailing pond or river system. Our vessels can operate fully autonomously, located by total station or GPS given the environment and precision required.
UNDERGROUND DETECTION SYSTEMS
Increase safety when the DS2000 identifies all potential threats. Get to assets and recover quicker from outages when you know exactly where underground utility assets are located. Dual-frequency antenna to detect deep and shallow targets simultaneously Easily collect and understand data with the DS2000's simple and intuitive software and data storage Simple data storage and export to continue working on the post-processing at the office Effortlessly maneuver around the most challenging sites with the DS2000's advanced ergonomics Expert knowledge of Leica Geosystems with more than 270 service centres worldwide PROTECT by Leica Geosystems – the strongest warranty in the market
Maptek Mobile Laser scanner
Maptek laser scanning systems can be set up on a tripod or mounted on a vehicle for stop-go or continuous survey. The Maptek i-Site 8810 laser scanner is ideal for wall stability monitoring and design conformance.
SOME OF OUR EQUIPMENT SUPPLIERS
In order to assist our clients with a wider range of professional services – Cross Solutions works closely with the following associates
ab943fc33181c17d00d8e012606008d7.w400.h400
position-partners-logo-trans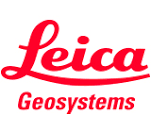 logo-zf-cmyk-gross2 - copy
ab943fc33181c17d00d8e012606008d7.w400.h400 - copy
position-partners-logo-trans - copy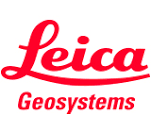 ab943fc33181c17d00d8e012606008d7.w400.h400 - copy - copy
position-partners-logo-trans - copy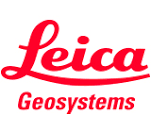 logo-zf-cmyk-gross2 - copy
Slide 1
Our experience, both in the operation of a first-class business, and in surveying on a range of projects, distinctly place us above those of small and new operators.
Our commitment to continuous innovation in our field and the development of our staff and skills.
In addition, our cutting-edge technology and processing power, to ensure delays are not created by a deficiency in adequate equipment.

ISO 14001 Certification is unique for a territory engineering survey firm and therefore we are the only choice when safety is at the forefront of your criteria.