GEOGRAPHIC INFORMATION SYSTEMS
A GIS is the merging of cartography, statistical analysis, and database technology.
A geographic information system (GIS) is a system designed to capture, store, manipulate, analyse, manage, and present all types of geographical data. The medium this is done by is with modern computing techonologies, such as the web, mobile apps or desktop apps.
A GIS or Geographic Information System is all about merging of the disciplines cartography, statistical analysis, and database technology. In a broader sense, it is the modern equivalent of both geography and producing maps.
With correct implementation of a GIS, it will enable your organisation to gain the full benefit of the control distribution of valuable spatial data. This will enable your team, stakeholders, clients or even the public to make better decisions.
CAPTURE
GIS is closely associated with the field of 'Remote Sensing' in which data is captured from a distance. In this scenario it may be from drone, plane or satellite. These datasets often contain huge amounts of raw data that are difficult to manage and also interpret. A well-built and useful GIS provides tools and features which allow this data to be simplified into more meaningful and manageable chunks. One good example of this is your typical street-map,: roads are often captured by high-resolution aerial imagery or satellite, so updates to street-maps can now be almost real-time because GIS can take these images and turn them into road line features.
STORE
Leveraging the horsepower of modern computing a GIS can store huge amounts of data, in a structured and catalogued manner, so that what you need can easily be located and retrieved.
A good example of this in action is your state land information system, Queensland Globe, Landgate SLIP or SAILIS. These systems contain most of each states spatial information, including multiple years of high-resolution aerial imagery, roads, cadastre, waterways, utilities, all in a format that allows for the data to be retrieved and used from multiple government bodies and the public on a range of different device and software packages.
MANIPULATE
What good is your data if it is static. With such a fast paced world data storage and processing needs to be as flexible and progressive and the times we live in. Gone are the days of paper maps and plans, where one small detail change required a complete re-draft. Modern GIS provides the tools to keep maps and data stored as dynamic objects, capable of being updated and changed from either manual or automatic inputs.
ANALYSE
GIS came about from trying to do research on phenomenon related to location, however no tools existing to meet this need. Examples of such problems which are still being solved today by skilled spatial analysts are problems like the cause of increased road traffic accidents, the spread and origin of disease, negative environmental changes and degradation of ecosystems. For businesses GIS provides insight into how customers interact with your business based on the location of there home, work or socioeconomic factors which can be derived from information as simple as a postcode. For industry it may be about keeping information over time about environmental impacts for government reporting requirements, or locating new resources in the mining sector.
PRESENT
All the data in the world is no good to anybody if its illegible. GIS provides ways of displaying data in a format unlike anything else out there. By displaying data based on its location it gives it reference, a way of being generalized or aggregated and makes it more manageable to interact with, by giving data a presence.
The Australian Bureau of Statistics provide many ways of interacting with their data-sets however one of the most useful is to aggregate the vast quantities of census information into post codes or LGA so that it is both anonymous but also manageable. It does this through something called thematic maps, a process of colouring or modifying the size of areas on a map to represent changes in the data for that location.
Along with our business partners, we assist in the :
Planning
Design
Data Capture
Maintenance
Distribution
Scalability
Mobility
Of either your current or potentially new Geographic Information System
If your business is not getting the full use of your current GIS system then be sure to contact us, as we would be happy to provide support, training and offer recommendations on ways of improving the use of your GIS.
If you don't yet use GIS we are happy to also sit down at look at the ways your business can improve its efficiency, productivity or customer base with implementation of a GIS.
TECHNICAL, EXPERIENCED AND SKILLED WE OFFER THE FULL SPECTRUM OF GEOGRAPHIC INFORMATION SYSTEMS:
Spatial Data Analysis

Spatial Modelling

Cartographic Drafting
GIS Database managment
Web Mapping Application Development
Web GIS Service Hosting
SOME OF OUR PRODUCTS INCLUDE, BUT ARE NOT LIMITED TO:
Easy to read and understand maps, both Cartographic and Thematic

Spatial database deployment

Spatial data conversions

Spatial data management systems, workflow, training and maintenance
MAJOR PAST & CURRENT GIS PROJECTS:
Nhulunbuy underground Assets CAD to GIS conversion
RioTinto Mine GIS database management
East Arnhem Community Cemetery Web Mapping Applications
GIS WITH A DIFFERENCE
Cross Solutions is a spatial consultancy, we don't just specialize in one field, which allows us to support you and your business from start to finish. We can provide data capture and acquisition with our survey division, or imagery from our RPAS pilots, data analysis by our GIS analysts, mapping by our drafters, through to live data management and access by our IT professionals and software developers. We can provide you a complete suite of options that will allow you to get the most out of your data and stay one step ahead of your competition.
If you have any enquires or would like further information on any of our services, be sure to contact us either by phone or email, or at our contact page on our website. We would be happy to provide you with more information of these or many of our other wide range of services in the spatial and surveying industry.
EQUIPMENT & SOFTWARE
We primarily use ESRI GIS products however our staff are well versed in QGIS and Pitney Bowes MapInfo.
While proprietary software is great and we are happy to provide you with support and training on your previous software, we can also offer our own in-house produced GIS cloud-based software, that allows for greater integration into your existing business systems and reduced licensing costs when you only have part-time GIS users.
We tailor this software to your requirements meaning it is fit for purpose and not overly complicated for end-users who may not be incredibly technology savvy.
57597676_623321824806719_6232736968065679360_o
SOME OF OUR EQUIPMENT SUPPLIERS
In order to assist our clients with a wider range of professional services – Cross Solutions works closely with the following associates
ab943fc33181c17d00d8e012606008d7.w400.h400
position-partners-logo-trans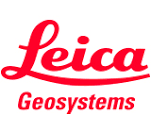 logo-zf-cmyk-gross2 - copy
ab943fc33181c17d00d8e012606008d7.w400.h400 - copy
position-partners-logo-trans - copy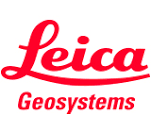 ab943fc33181c17d00d8e012606008d7.w400.h400 - copy - copy
position-partners-logo-trans - copy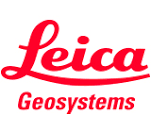 logo-zf-cmyk-gross2 - copy
Slide 1
Our experience, both in the operation of a first-class business, and in surveying on a range of projects, distinctly place us above those of small and new operators.
Our commitment to continuous innovation in our field and the development of our staff and skills.
In addition, our cutting-edge technology and processing power, to ensure delays are not created by a deficiency in adequate equipment.

ISO 14001 Certification is unique for a territory engineering survey firm and therefore we are the only choice when safety is at the forefront of your criteria.