We are able to assist in every stage of property development from the planning application to title registration. Get in touch to discuss town planning requirements for your next project.
Property is a fundamental asset that underpins Australia's economy. Nearly all projects involve a relationship with location and land whether it's a new house, road, mineral development, high rise apartment, or a tourist attraction in a National Park. Even digital products such as aerial image products and 3D models of built infrastructure have a position in space and a property location.
Surveyors are required to establish and define property boundaries; the legal definition of the boundaries are addressed in numerous acts and regulations. The reason's for the Surveyors involvement is that they create certainty in the process of creating a legal title.
We are able to assist in every stage of property development from the planning application to title registration.
Please call, if you think we can help.
Our Licensed Surveyors can provide the following services:
Site Surveys
Planning Plans
Land Subdivision and Amalgamations
Unit / Strata Titles
Boundary Re-Establishment
Leases
BOMA Measurements
The full range of Town Planning services are available:
Unit Title Schemes Subdivisions

Urban and Rural Subdivisions

Leases for a period in excess of 12 years

Telecommunications Leases

Leases under Section 19 of the Aboriginal Land Rights Act

Exempt subdivisions under Section 3 of the NT Planning Regulations

Formal registration of Easements

Compliance with Part 5 of the NT Planning Act 
DETAILED, PRECISE AND PROUD OF IT. WE OFFER THE FULL SPECTRUM OF PROPERTY DEVELOPMENT SERVICES:
BOMA measurements

Detail Survey for engineering design

Easement surveys

land Subdivisions and Amalgamations




Leases

Locate existing legal boundaries and easements (Identification Survey)

Planning Applications

Road opening and closing

Sales plans

Site surveys

Torrens Title and Community Division




Unit / Strata Titles
SOME OF OUR PRODUCTS INCLUDE, BUT ARE NOT LIMITED TO:
3D Point clouds in various datasets

As-Built / As-Constructed drawings

Deformed surface models

Deviation from design cut/fill reports

Digital terrain models

Topographic plans

Volume reports
MAJOR PAST & CURRENT PROPERTY DEVELOPMENT PROJECTS:
Silkwood – Adelaide River
Dorat Road multi-lot rural subdivision
Australian Ilmenite Resources
Survey for a proposed 370ha Mineral Lease in the Roper district
Delta Reef – Gunyangara
14 lot residential subdivision
Gumatj Corporation
Rocket launch facility lease survey.
Aurecon – Bynoe Access Road
openings for access to the Seafarms prawn project
Various clients – Darwin
High rise and duplex Unit Titles subdivisions
Ngarrariyal Aboriginal Corporation
Gunyangara Township sub-leases subdivision
PROPERTY DEVELOPMENT SURVEY WITH A DIFFERENCE
ISO:9001 Quality Management Certified, Cross Solutions are a company that takes pride in producing client satisfaction through quality products and services. First class equipment, leading processes, and innovative approaches leads to our clients getting the very best in service and survey results.
Cross solutions are an industry leader in spatial technology which enables us to provide a vast range of spatial data options from the latest highest precision Z+F 3D Laser Scanners perfectly suited for shutdown re-design or clash detection Driveable long range laser scanners for weekly stockpile monitoring. Aerial options such as RPAS for both larger areas or safety concerned high risk situations such as power networks or decommissioning infrastructure.
Our experienced team of licensed surveyors work closely with you too understand your specific survey needs and are able to streamline every stage of a property development from the planning application to title registration, no matter its size or complexity.
To meet the legislative requirements, Cross Solutions have suitably qualified and experienced licenced surveyors, surveyors currently in training agreements to become licenced surveyors and experienced surveyors with extensive experience in cadastral survey. Surveys lodged with the Surveyor General for approval require a process of examination of the survey plan, reports and
digital data to verify compliance with the relevant legislation and standards.
Firms qualified to undertake this examination process are accredited under the Accredited Survey Examiners Scheme. We have Licensed Surveyors with extensive examination experience and Cross Solutions has current accreditation. We are certified to ISO 9001 (Quality); AS/NZS 4801 (OHS) and ISO 14001-(environmental).
57597676_623321824806719_6232736968065679360_o
SOME OF OUR EQUIPMENT SUPPLIERS
In order to assist our clients with a wider range of professional services – Cross Solutions works closely with the following associates
ab943fc33181c17d00d8e012606008d7.w400.h400
position-partners-logo-trans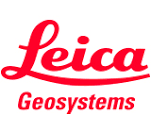 logo-zf-cmyk-gross2 - copy
ab943fc33181c17d00d8e012606008d7.w400.h400 - copy
position-partners-logo-trans - copy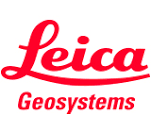 ab943fc33181c17d00d8e012606008d7.w400.h400 - copy - copy
position-partners-logo-trans - copy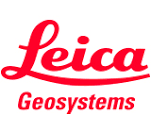 logo-zf-cmyk-gross2 - copy
Slide 1
Our experience, both in the operation of a first-class business, and in surveying on a range of projects, distinctly place us above those of small and new operators.
Our commitment to continuous innovation in our field and the development of our staff and skills.
In addition, our cutting-edge technology and processing power, to ensure delays are not created by a deficiency in adequate equipment.

ISO 14001 Certification is unique for a territory engineering survey firm and therefore we are the only choice when safety is at the forefront of your criteria.