UNDERGROUND FEATURE DETECTION
We use the latest technology for underground detection work to ensure efficiency, accuracy, repeat-ability are maximised. This helps our clients have a better understanding of what's below them before the first dirt is turned.
Our GPR (ground penetrating radar) unit is vital when it comes to locating underground features in any town, city or community. Underground features are often forgotten as they are out of sight and out of mind. Damage to underground assets can be caused by earthworks which is why it is so important to have them accurately located and mapped.
Our GPR services provide ways of locating underground assets that have either poor or no documentation on their location. All without disturbing the ground.
DETAILED, PRECISE AND PROUD OF IT. WE OFFER THE FULL SPECTRUM OF UNDERGROUND FEATURE DETECTION SERVICES:
As-Built geo-refenced plans

As-Built surveys

Damage prevention

Electrical lines

Excavation permits

Fibre optic Infrastructure cabling routing

Gas/Fuel Infrastructure piping

routing

Sewer lines

Storm water Drainage

Telstra Infrastructure cabling routing




Void detection

Water Infrastructure piping routing
SOME OF OUR PRODUCTS INCLUDE, BUT ARE NOT LIMITED TO:
3D Point clouds in various datasets

As-Built / As-Constructed drawings

Deformed surface models

Deviation from design cut/fill reports

Digital terrain models

Excavation permits

Topographic plans

Underground database update and maintenance

Volume reports
MAJOR PAST & CURRENT UNDERGROUND UTILITY PROJECTS:
Bulman Drainage Project – Roper Gulf Regional Council
Our service locating equipment was used to locate water, sewer, Telstra and electrical lines throughout the whole community
Asset Detection RDA – Rio Tinto Alcan
GPR was used to identify existing discharge pipework as well as checking areas for unknown or un-recorded assets
Gove Airport Refuelling Station – NQ Petro
Our service locating equipment was used to locate services prior to the construction of a new aeroplane refuelling station
Bauxite Reserve Thickness – Rio Tinto Alcan
GPR was used to determine the thickness of any bauxite left over from historical minning and rehabilitation projects
New Build Lot Servicing – Department of infrastructure, planning, logistics
Galiwin'ku with our service locating equipment to ensure correct sewer and water tie in points were established and that telstra was avoided during construction
650X Earthing Stakes – Rio Tinto Alcan
As part of a power pole upgrade, we used service locating equipment to identify services around 650 poles prior to an electrical contractor installing earth spikes
Central Arnhem Road – Department of Infrastructure, Planning, Logistics
GPR for an upgrade and seal to the Bulman section of the Central Arnhem Road. including the boundaries of the road reserve and use our GPR to locate the 100mm PVC water main
Community Burial Sites – Various Regional Councils
Used of non-intrusive GPR detection to locate historical burial sites and cemetery plots. This included location mapping and catalogue creation.
UNDERGROUND UTILITY WITH A DIFFERENCE
We use the latest technology and have a great understanding when it comes to underground asset locating.
OUR EQUIPMENT & SOFTWARE USED ON UNDERGROUND UTILITY LOCATING
Leica DS2000 Ground Penetrating Radar combined with Panasonic Toughbook CF-54 GPR DS2000 laptop – Complete detection and underground mapping solution easily detects and positions deep and shallow targets simultaneously, collecting more information, faster, in any environment: utility detection radar + GNSS/GIS smart antenna + intelligent cable locator and trasmitter + field laptop.  Dual-frequency antenna to detect deep and shallow targets simultaneously.  Easily collect and understand detailed data with the DS2000's simple and intuitive software.  Simple data storage and export to continue working on the post-processing at the office.  Effortlessly maneuver around the most challenging sites with the DS2000's advanced ergonomics
https://leica-geosystems.com/-/media/files/leicageosystems/products/flyer/leica_ds2000_detection_radar_utility_surveyors_kit_fly.ashx?la=en&hash=D1882C9541C4FD0A57D84D3B681D587B
Vivax Metrotech vLoc3-Pro
Vivax Metrotech Loc5STx
Radiodection RD4000 Pipe and Cable locator wand – High sensitivity and selectivity delivers precision locate even in congested areas.  Multiple frequencies, 3 antenna modes, depth and current direction give the precision location of underground utilities.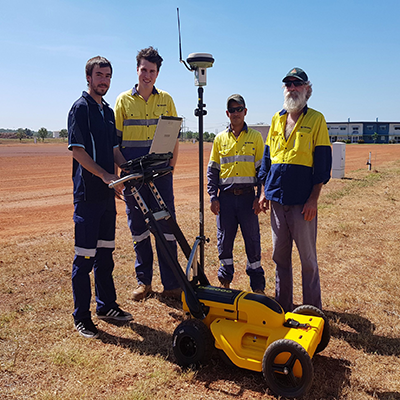 SOME OF OUR EQUIPMENT SUPPLIERS
In order to assist our clients with a wider range of professional services – Cross Solutions works closely with the following associates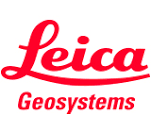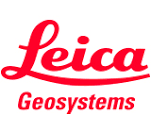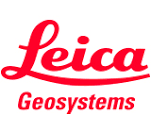 Our experience, both in the operation of a first-class business, and in surveying on a range of projects, distinctly place us above those of small and new operators.
Our commitment to continuous innovation in our field and the development of our staff and skills.
In addition, our cutting-edge technology and processing power, to ensure delays are not created by a deficiency in adequate equipment.

ISO 14001 Certification is unique for a territory engineering survey firm and therefore we are the only choice when safety is at the forefront of your criteria.